DMX-iT 512e
750-0818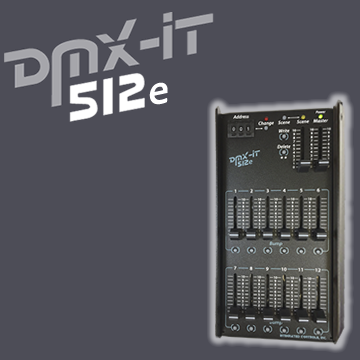 DMX-iT
We are pleased to announce the introduction of the DMX-iT 12e.


This model will replace the popular base models DMX-iT 12, DMX-iT 12B, DMX-iT 12R, and the DMX-iT 12BR.


The DMX-iT 12e features an updated design but preserves the spirit of simplicity and the size of the original base model units. Since the Bump buttons are now standard on the DMX-iT 12e the B option is no longer necessary, likewise since the faders are now protected by integral side walls so the R option is no longer necessary, operational access is better and the protection is superior.

FEATURES
Basic model for the ultimate in simplicity of operation.
Don't let the name -12 worry you, the full 512 channels of starting address are available by setting a DIP switch on the rear panel.
Fast to operate, fast frame rates for LED lighting.
The same dimensions and light weight allow hand held operation as with the earlier models.
Rechargeable internal Li-ion battery featuring
days of operation on a single charge.
Charging status LED, Low battery status LED.
Simultaneous charging and operation from either the ultra small AC adapter (included) or a Micro USB B cable connected to a portable power bank or any USB power source.
Dimensions W, H, D Front / Rear: 3.8", 7.8", 1.6/2.3" (10, 120, 4 / 5.8 cm)
Weight: 1.1lbs (0.5kg), shipping wt 2.2lbs (1kg)
Model Number: 750-0813
VESA mount threads provided on the bottom allow optional creative mounting using a huge variety of off the shelf mounting hardware: mic stands, monitor mounts, etc.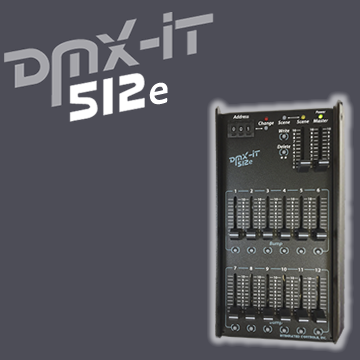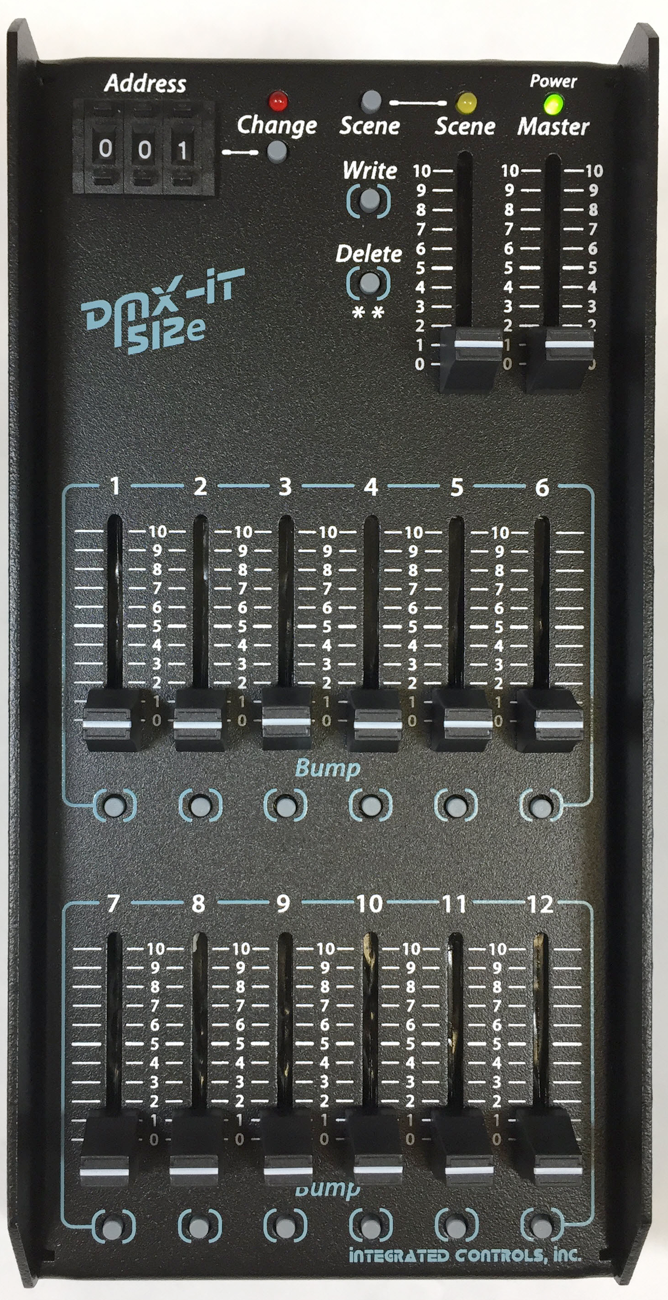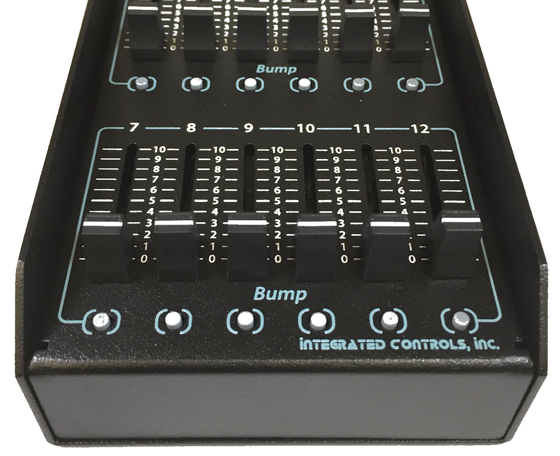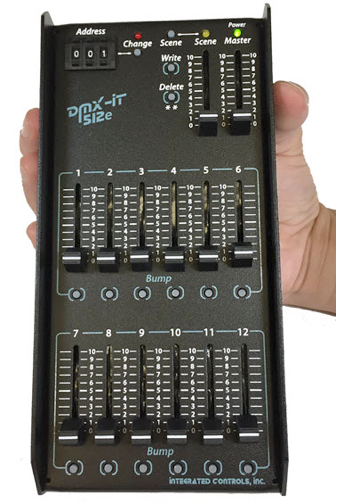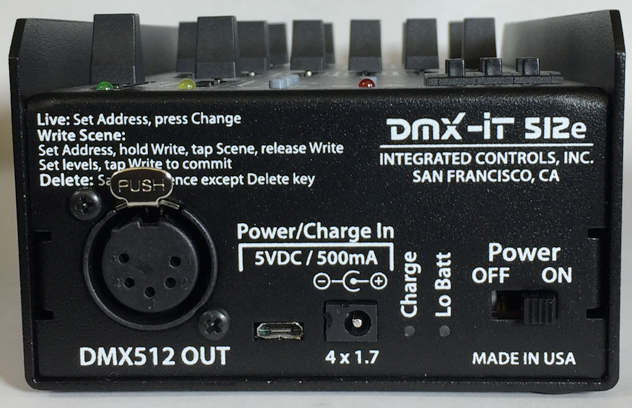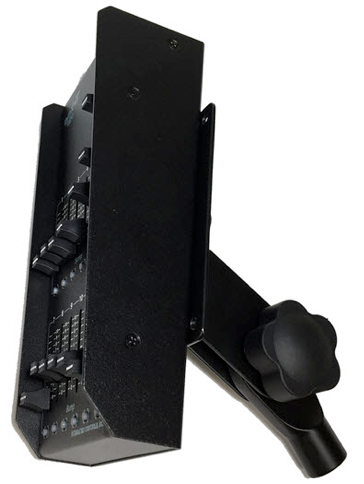 Notes - Service and Supply
Next Day Air Shipment orders must be placed before the order cutoff time (1pm PST), orders placed after the cutoff time will be handled during the next business day.
If you order Next Day depending on the time of order and other conditions we cannot guarantee shipping same day as order is placed. We will make best efforts with all customers orders, but Rush Delivery orders may become unavailable within that window of time due to changes in inventory or delivery capacity before you placed your order. We attempt shipment same day as order but cannot guarantee it, all orders after 1pm PST may be processed the following day.
Please contact us with any concerns and thank you as always for your business.